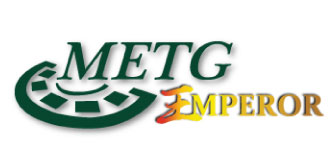 Weike's Multi-player Electronic Table Game (METG) is a product that offers operators the choice to configure the product either as a Fully Automated or Partially Automated (Dealer Assist) Table Game. Experience playing on a Live Casino Table with game choices ranging from Baccarat, Baccarat Super Pair, Baccarat Insurance and Black Jack. With a solid range of game choices, operators can choose the best game type for their targeted market.
Feature Details
27" Dealer Display
HD Graphics
3D Virtual Chips and Cards
Card Peeping Technology
Full Data Accountability and Security
SAS 6.02 Compatible
High Performance Gaming Platform
Virtual Cards and Chips Eliminates Dealer Manipulation as well as Dealer-Player Collusion
Stores Valuable Statistical Game Data and Detailed Game Histories
Enhanced Software Data Security to Prevent Fraud and Unauthorized Data Tempering
Reduces Traditional Fixed Operating Costs in Paper Cards, Card Shufflers and Skilled Dealers
Performs at least Three Times Faster than a Human Dealer, Increasing Revenue Generation
Ergonomic Design for Player and Dealer Comfort
Modular Table Design that Allows Operators to Cater to Different Layout Configurations
Weike's METG RCVC is an add-on module to METG Emperor for Real Card Virtual Chips experience.
Feature Details
Semi-Live Baccarat table using real poker cards* for dealing and virtual chips for player's betting
Replaces computer simulated results with 'live' results of Baccarat game using real poker cards*
Design is based on actual casino-style baccarat table which includes baccarat table top print (BANKER /PLAYER)
and cards shoe.
Includes a camera to stream 'live' action to METG Emperor's location**.
Intuitive user interface and peripherals to aid dealers in controlling the Baccarat game from the METG RCVC.