IAG "Dynam video slot machines to enter Macau market"
1/04/2019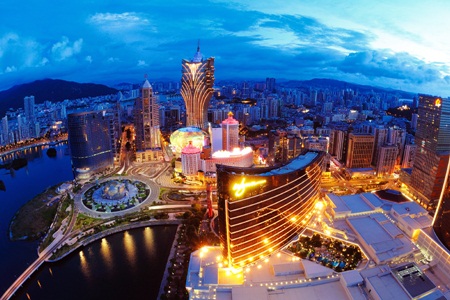 Video slot machines developed by leading pachinko hall operator Dynam Japan Holdings have received a technical standards certificate from Macau's gaming regulatory body, the Gaming Inspection and Coordination Bureau (DICJ).
Dynam, which has jointly developed the video slots with Weike Gaming Technology (S) Pte. Ltd, is now set to apply to the DICJ for a change approval of the machines. When approval is received, the video slots are planned to be manufactured and sold to Macau casinos.
Dynam signed a joint development agreement for casino machines with Weike on 6 September 2018 for the manufacture of the machines in Singapore. Dynam Japan Holdings is in charge of the planning and development of gaming software incorporating elements of pachinko, while Weike looks after hardware development, gaming software implementation and sales to casino operators.
Regarding this current development, Dynam stated, "By continuing to develop video slot machines that incorporate pachinko gameplay for the mass market, we are marketing the fun of pachinko as a daily amusement for the many casino visitors."
————————————
Sources: asgam.com on Apr 01,2019